Orange County Interior Designer
If you're interested in elevating your home and looking for a high-end interior designer in Orange County, contact Kristina Curtis Interiors. From designing the interior of an entire home, to elevating individual spaces, Kristina Curtis Interiors has the eye for design that you won't find with any other luxury residential interior designer. Check our blog frequently to see recently completed projects and receive styling tips for your home. Schedule a consultation today to begin your project.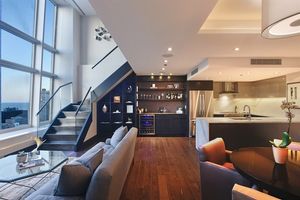 When it comes to creating the perfect interior design in your home, you want each and every detail covered. From the functionality of the space to harmonizing the aesthetics, our high-end interior designers at Kristina Curtis can bring your vision to life.
If this is your first time here,...
more